Thanks to Despair.com my husband has this poster: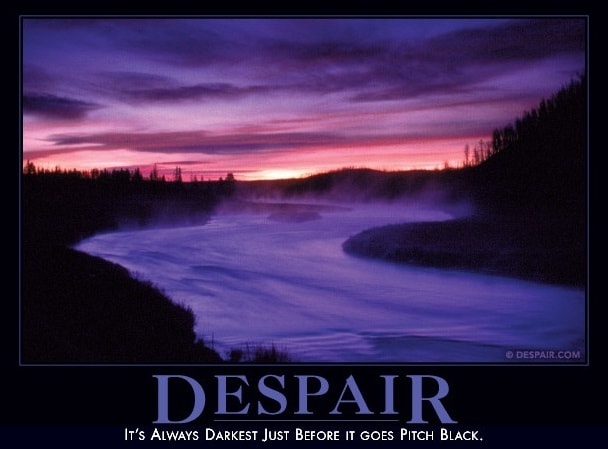 Now, there are those who would liken last weekend's season opener 'ha-ha just kidding' to the de-motivational disposition of this objet d'art. (Especially since GC went down at the same time but that's a story for another day and one which I've entitled "Weekend Drinkabout".)
Yet there are those of us who, instead, saw thousands of rays of sunshine chomping through the darkness.
I'm speaking of the students. They were the lights by our not-so-silvery moon and if you haven't read about the fan phenomenon from that dark and stormy night, read Ryan's popular "In all kinds of weather".
It was the miracle on 13th street. Hallelujah and can I get a witness? Those kids put passion back where it belongs – in the bleachers.
And who wouldn't pay a million bucks to have their fan's faith restored? Oh. Wait. We did pay a million for that.
Bottom line?
This weekend's weather forecast is as depressing as that danged poster but I've got the sunshine for your cloudy days.
Tailgating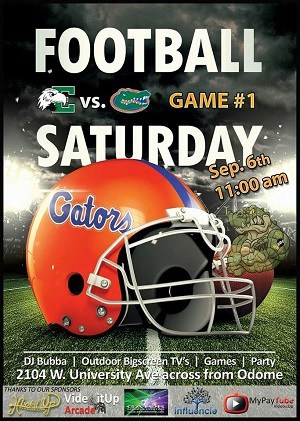 Folks always wanna know about tailgating and our top recommendation is always Bubba's Best Damn Tailgate Party!
In 2012 Gator Country joined Bubba's bash and it just so happened that weekend his tailgate was named by ESPN as one of the best tailgate parties in the SEC.
No small wonder he got such an award.
Bubba's a local fireman and that fella can throw down some serious fun!
Looks like Bubba's got parking available at his spot this year, too.
Everyone is always welcome so join a couple hundred fellow Florida Gators fans for live music, games and the best BYOB in town.
P.S. If Bubba DJs the party this weekend it'll be epic. Just remember, kiddies, no parkin' baby. No parkin' on the dance floor.
Things to do in Gainesville, Fl (or near it anyway)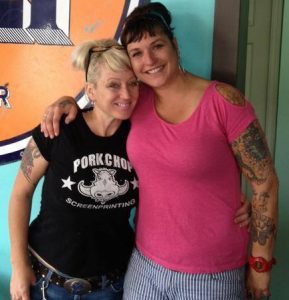 On game days the 'Ville is packed and who needs that kind of stress? So high-tail it to High Springs and The True Blue Cafe.
The place doesn't look like much but the owner's tattoos can keep ya occupied for days. So can their soups, salads and sandwiches!
Stephanie & Rebekah (owners) are from Seattle and have a combined 40 years worth of chefly secrets stored in their edible arsenal.
When you bite into their homemade black bean burger, everything is so fresh you'll wink and purr, "Why thank you!"
The eggs in their egg salad surely came from poultry not of this world and their daily special soups are second only to beer on the palate. If you don't yet know how sacred beer is in my household read "GC's Weekend Walkabout Florida vs Idaho" – then bow your head accordingly.
Speaking of the Hops Devil – Steph and Bek will have their beer and wine license shortly. Huzzah!
Lunch finished? Oh goodies! Now it's time for dessert!
Already in High Springs? Why, I know just the place.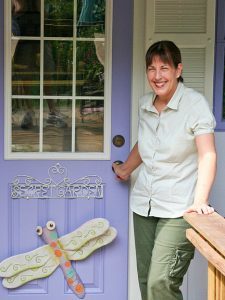 Owned by Sharon (Southerners don't have last names) and located inside Wisteria Cottage, people, this is a bakery inside of an old Florida Cracker home that's been renovated into an "OMG! I have to have that and won't so-and-so just LOVE that?!"
Stick a fork in me. I'm soft in the middle but I'm done.
Fellas, there's seating on the giant porch outside so you don't have to hear the high pitched squeals every time your girlie discovers her next can't-live-without treasure. Plus, the bakery has sodas and coffee for sale in case you need a mixer for what's in that flask you think she doesn't know you brought.
Highlights from Sharon's handcrafted slices of heaven are her lemon bars (they'll change your life), carrot cake (I only buy the cake because she won't sell me just a plate of her incredible icing) and the cherry almond cheesecake bars.
OK. And pretty much everything else. Sharon never misses the Betty Crocker bullseye.
Also in High Springs is The Great Outdoors Restaurant. They've won all kinds of Golden Spoon awards and when they're good they're extremely good. I've found it to be a bit hit or miss with quality of food and service but the hubster and I dig it and are regulars. Note: the bartenders seem to be consistently above average.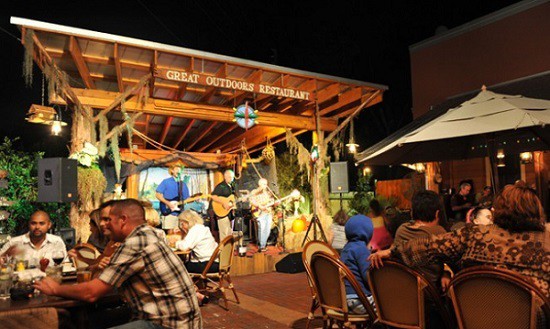 Guys, this is another option to get away from the heat of burning plastic while your better half tears through the Main Street's antique and what-not shops.
It's a schlep and a half to High Springs for an after-game gathering but their outdoor patio is BEAUTIFUL – especially in the Fall when they light up the gigantic stone fireplace. Plus Great Outdoors always has a pretty groovy local band on the weekends so it can really be worth the 20 minute commute.
OK this next segue isn't so smooth but the high pitched squeal thing lead me to trying to work a joke in about sound frequencies that only dogs can hear which lead to me to remembering about the excellent Wolf to Woof exhibition at the Florida Museum of Natural History.
It's the last weekend for Wolf to Woof and if you're accompanied by Gator minis then this is the activity for your family!
With interactive components such as the "howling area" the kids will be talking about these memories and trying to live down the Facebook photos mom posts for many a year.
If you've been to any of the places mentioned in this edition of Gator Country's Weekend Walkabout, we sure would appreciate you sharing those experiences in the comment section below or on our message boards.
If there's something you'd like to see included in our Weekend Walkabout, please contact us.
Hope you enjoy the Florida vs Eastern Michigan weekend and Go Gators!