Each year we get numerous requests on the Gator Country message boards for recommendations on where to stay, eat, visit, etc. when folks are in town on game day.
Now, most of us here at GC have lived in Gainesville for decades. Since we know pretty much every little nook, cranny and backstory, we've put together a guide we call the Gator Country Weekend Walkabout because for true Florida Gators fans football isn't just about the Saturday game, it's about the whole weekend!
For each home game we'll feature those "local" places and events we believe can offer our loyal members and readers the same quality they've come to expect from Gator Country – top notch.
We sure hope you enjoy this service! Please send us any requests or recommendations so we can help make your game day memories as legendary as our beloved Florida Gators!
P.S. Though I've been at GC for the better part of four years most of you have never heard of me (the fellas keep me hidden in the broom closet). Nonetheless I got elected to write this series because the hubby and I are always jumping on his Vulcan, riding off in search of great adventures and microbrews.
That said, I ask your forgiveness in advance for the forthcoming overuse of alliteration and puns.
Weekend Walkabout – Florida vs Idaho
EATS & DRINKS
It's the 2014 season opener! Woot!
Annnddd it's gonna storm all weekend.
No worries! Gainesvillains are swamp and hurricane people. No. Really.
When it's downpouring outside and you're tailgateless, head on over to the time honored Swamp Restaraunt for some inside down-the-hatch-pouring.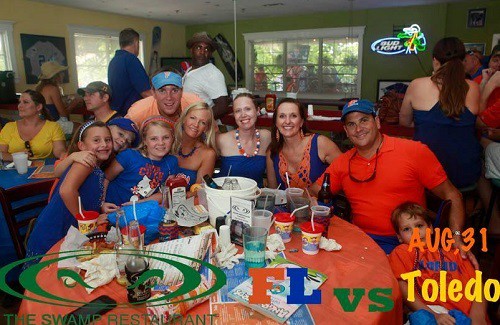 Yeah, yeah.
The Swamp is nothing new.
But what alum doesn't have terrific memories associated with partying there?
Though The Swamp adds words like Hawaiian, Tuscan and Heart-Healthy to some food stuffs on their menu, it's basically a sammich/salad/burger joint with a kickin' bar.
On any given game day the food and service might be pretty danged good – might not. But I'm not suggesting you go there for the tummy yummies.
Go to The Swamp for far more important reasons.
Muscle your way up to the bar, flash a $20 with the word "Tip" written on it in Sharpie and order up some Hurricanes or Swamp Juices. Then gather with the loved ones you brung and sip back in time to your own Gator glory daze.
BEER
"Beer is living proof that God loves us and wants us to be happy." – Benjamin Franklin
Beer is serious business in my household. It is to be spoken of with the greatest reverence and held in the highest esteem. Everything else in life is up for snarky grabs though.
In the last week, everyone and their momma's done an opinion piece about the new microbrewery in town – First Magnitude.
I'm gonna pass on an opinion till we give it a second shot.
Ah, but Swamp Head Brewery and their Wetlands tasting room. Now there's a place from which to weather the brewing storm or, well, talk about Florida Football. There is that, after all.
The hubster is a hops freak. So it's no wonder that Swamp Head's BA world class rating and Big Nose IPA have kept his pledge of allegiance.
IPAs render me speechless and though there are many who would gladly keep me sealed up in a vat of Big Nose just for that very reason, I'm soft on citrusy brews that let the sun shine on my soul.
A Cottonmouth Belgian Witbier for me, please.
And keep 'em comin'.
FRIDAY – AUGUST 29, 2014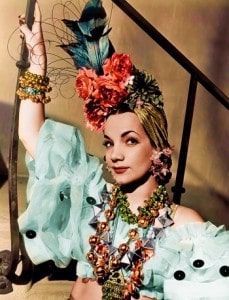 Along with the usual suspects (movies, dinner, tailgating, etc.) the 4th annual BRAZILIAN BLOWOUT happens tonight!
Ladies and Gentlemen. Let's get ready to Sammmbbbaaaa!
Here's the chance to channel your inner Carmen Miranda.
Aerial Dance acts, Brazilian food and drinks are sure create a veritable Carnival in the 'Ville.
Event is held @ The Jam
Doors open at 7 p.m., and admission is $10. For more information, visit www.sconnection.net or call 316-6314.
SATURDAY & SUNDAY: AUGUST 30 – 31, 2014
The roads will be yucky for sure but you can't stay locked up in your hotel (or at the in-laws!) all weekend so if you're going to venture out in the muck, it might as well be Micanopy.
Granted, there's not a ton that appeals to gents here except the opportunity to make their wives and girlfriends super happy.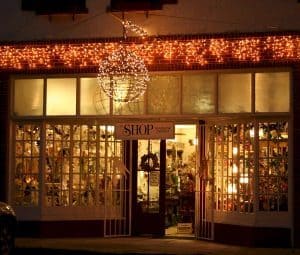 Be a hero and take your girlie first to The Shop.
With over 3,500 sq ft of collectibles for every holiday and theme imaginable she'll believe that you really do listen to and understand her and that you've taken the time to suss out such a paradise as her eyes have never seen.
Trust me, you'll be on the winning end of this play even if it costs you a few bucks.
After all that spending window shopping, she'll need a nosh.
You owe me for revealing this slice of heaven and cake and brownies and, well, you get the picture…
Mosswood Farm Store and Bakehouse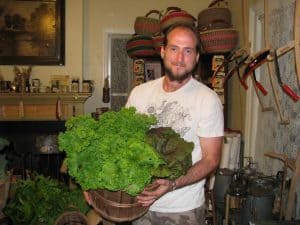 There are simply not enough words to describe the fabulousness that is Mosswood!
The baked goods, the local and organic products, the charm, the ambiance, the owners, the staff, the coffee, the homemade soft serve ice cream…
The whole thing is something straight out of a fairy tale and you'll be Prince Charming once your princess has a few twirls around this bakery's ballroom.
We trust she'll be clad in her best Orange and Blue game day gown, of course!
For lunch or dinner, if BBQ's your bag, then while you're in Micanopy check out Pearl's Country Store.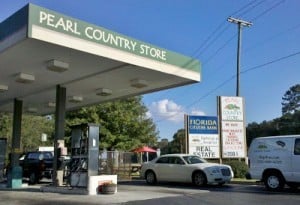 Yes. It's a BBQ restaurant in a gas station.
Don't judge me.
I stand by Pearl's BBQ just as much as I stand in front of their counter ordering takeout – and that's a LOT. I don't stand at all for their sides BTW. Meh on the sides.
There is seating inside and while the ambiance will be whatever your tribe brings to the table their BBQ is worth the whole "Are you kidding me? We're dining a few feet away from a cooler of cheap beer and a steady stream of people asking for $5.00 on pump 4."
After the game you're on your own.
There are so many clubs in town to party at it's just silly to recommend one. However…
My nephew, Jimbo Rountree, is one of the big cheeses at the Neon Liger Dance Party AKA Motor Room and family always deserves a shameless plug. Plus he's the best bartender in 100 miles. No joke.
The Liger is for the younger crowd but the dance music is always SLAMMIN' and the Nephew's mixed cocktails are Food Channel worthy.
One day, Jimbo. One day.