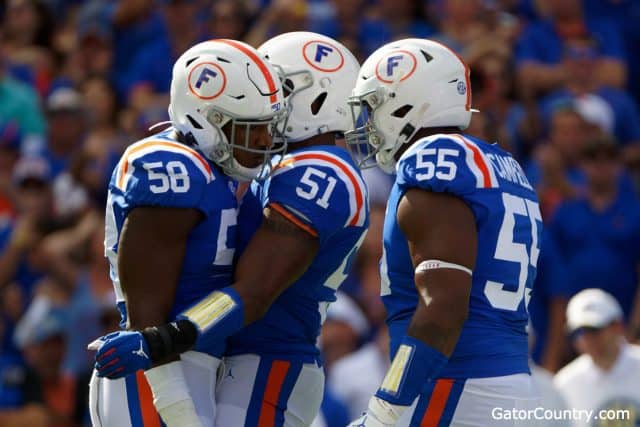 When I began writing after pausing my coaching career, there were a few things I set out to do. The most important of these was to try to explain the "what" and the "why" behind plays.  We often only look at the end result, or just take a cursory glance at what happened. I always wanted to try show why coaches were calling particular plays. What are the intentions behind this formation or why would the coach use motion in this situation?
I believe that understanding the "why" behind play calls is very important when judging coaches. The results aren't always going to be great, but if the reason for the call is sound then you can't be too upset. The thought process behind play calls matters. 
Todd Grantham has been a hot-button issue in the Florida fandom. The heat has especially cranked up this season.  While Grantham's defenses have been quite successful in the past, his group is struggling to live up to the established standard this season. We have all seen calls we disagree with this season, but I wanted to try to go a little deeper. Why are these calls being made? Why are they in this front or using that coverage?
I've always been an offensive guy. I know enough about defense to be dangerous, but I wanted to bring on somebody who could give an expert look at the Florida defense. To get this opinion I called in Coach Riley Reed. Coach Reed is somebody I worked with in the past and has a really bright defensive mind. He is currently the defensive coordinator at Union County High School in Lake Butler, FL. 
Coach Reed was kind enough to come on with me and take me through a selection of defensive plays. Some of these plays are good. Some are bad. There are others where you have to tip your hat to the opponent. Riley does a great job explaining what he believes Florida is doing and why they are doing it. This is an in-depth, hardcore Xs and Os look at the Gators defense.
We spoke remotely so the video does skip in a few sections, but the content of what Coach Reed says is quite enlightening.