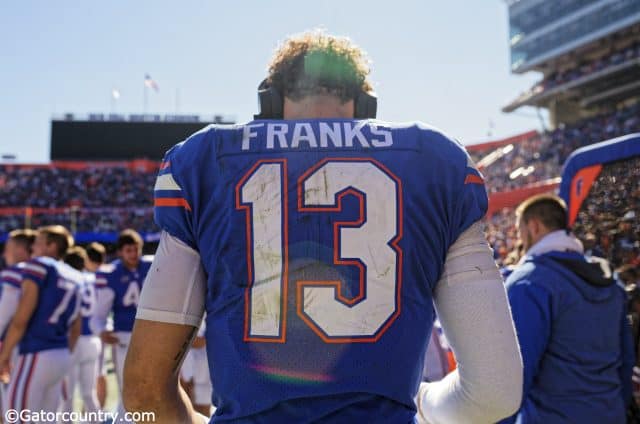 In one of the most anticipated Florida Gators season openers in recent memory, the Florida Gators look to build off the end of their 2018 season to propel them over the Miami Hurricanes – a team who has had their number most of the last three decades.
While the Gators are entering their second season under Dan Mullen, the Hurricanes are entering their first season with a first-time head coach and former Dan Mullen assistant Manny Diaz.
While the teams are both loaded with talent, both are replacing a lot at key positions including both teams on the offensive lines.
However, both teams are returning a ton of players, especially at the skill positions and defensive line and should ultimately be a great "Week 0" game.
How will the game play out? Who can take advantage of certain mismatches? Let's see what the stats and numbers say that could help tilt the game besides, of course, points for and points against.
17
The number of yards thrown by new Miami Hurricanes starting quarterback Jarren Williams. Williams, a redshirt freshman, has thrown just three passes and will be competing against first-team pre-season All-SEC cornerback CJ Henderson and former Freshman All-SEC cornerback Marco Wilson, who is returning from injury.
Sacks Allowed
Last season, Miami allowed 27 sacks and the Gators allowed 18. However, both are replacing numerous starters and will be playing against two great defensive lines, with Florida ranking 19th in the country in sacks last season and Miami ranking 11th. Both teams do replace their top sack getter from last season (Polite, Florida; Jackson, Miami), but will see players step-up and this mismatch could truly define the game.
Turnover Margin
Last season, in every game that Miami lost they had a negative turnover margin, ending the season -10 on turnover margins in losses, while Florida was only -3 in losses. Miami ended the season -1 last season and Florida finished +12. While Miami is starting a quarterback that had zero of their 14 interceptions last season, relying on a redshirt freshman is a lot to ask.
Top 7
The Gators are returning their top-7 receiving yard getters from last season, while Miami is returning six of their top-7. It will be a battle of great defensive back corps that are both light on depth.
Penalties
While Miami has a new coaching staff, they are coming off a year where they only averaged 5.6 penalties per game with just 46.3 yards per game – while Florida had 7.3 per game and 60.7 yards per game. Who will play the more disciplined football?
Zion Nelson vs. Jabari Zuniga
Florida defensive end Jabari Zuniga has 15.5 career sacks and Miami left tackle Zion Nelson is starting his first career game as a true freshman. Enough said.
Miami Total Defense vs Florida Offense
Miami keeps most of its defensive playmakers from last season and their defensive coordinator is now their head coach, while Florida returns most of their offense from last season, sans offensive line. National pundits have the Gators, who finished 42nd in total offense last season, but averaged 522.75 over the last four games of the season, poised to have a top-flight offense, while Miami, who finished fourth in total defense and allowed on average just 279 yards per game.