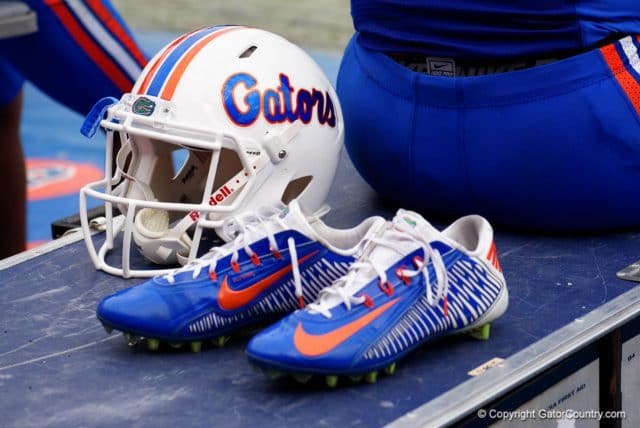 With the Florida Gators looking to re-identify themselves on offense, it is all going to start at the quarterback position – a place the Gators have lacked an identity for the last seven years.
But not only have the Gators lacked quarterback identity, they've lacked development­, which has led to a lack of confidence, and ultimately, a lack of production.
The person now responsible for helping the Gators climb out of their seven-year slump is someone who has only been a coach for seven years – albeit, all seven of those his offenses ranked higher than the Gators offense did: new quarterbacks coach Brian Johnson.
Yes, the Brian Johnson that took over for Alex Smith at quarterback.
Yes, the Brian Johnson that graced the cover of NCAA Football 2010 for the Playstation 2.
And yes, the Brian Johnson that became the one of the youngest offensive coordinators in college football history at the age of 24.
Let's take a look at some of statistical accomplishments of Johnson's coaching career.
Johnson had three quarterbacks complete more than 64% of their passes on the season last season at Houston, with the minimum attempts at 105. Florida hasn't had a quarterback complete more than 64% of his passes since Will Grier in 2015. Florida hasn't had two-plus quarterbacks throw for more than 60% completion on the season since 2013.
Houston threw for 7.6 yards per attempt last season – something Florida hasn't achieved higher than since 2009.
Houston ranked 5th in the AAC in passing plays that went 10+ yards (193) compared to Florida at 82.
At Mississippi State, Johnson's quarterbacks had a 5.7/1 touchdown-to-interception ratio – a ratio Florida hasn't had higher than since 2008.
In two of the three seasons Johnson was at Mississippi State they ranked in the top three in the SEC in passing offense.
In 2014 and 2015, Mississippi State ranked second in the SEC for passing plays that went 10+ yards and second (2014) and third (2015) in passes that went 20+ yards.
In 2016, Nick Fitzgerald at Mississippi State was one of only three players in the FBS that had 2,000 yards passing and 1,000 yards rushing. Fitzgerald also had three games with 300 yards passing and 100 yards rushing – the first time an SEC player has done that since Johnny Manziel.
In 2014, Johnson helped Mississippi State to the Orange Bowl and offensive school records in total offense, passing yards, passing touchdowns, and completions.