It is a friendship for the digital age—per se. Florida Gators football redshirt senior tight end Jake McGee and sophomore receiver Brandon Powell were thrown together by a seemingly insignificant locker assignment, and from that created a tandem duo who thrive off each others taunts, teases and Twitter jabs.  In the spirit of their friendship, gifs such as the two have created will be used as best as possible for any extra explanation.
"Yea he came in last year," explains Powell, "and I was a freshman and he was just trying to help me out, get through the whole camp thing and all that, and once the season started we got close because our lockers were next to each other."
It didn't take long into camp though before McGee decided it was time to light a fire under his docile neighbor.
"Some mornings he's just depressing," Jake jokingly whines.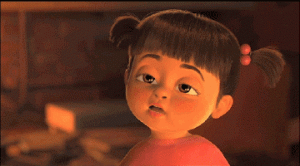 "He doesn't wake up, he doesn't give me much to feed off of, he just comes in, no facial expressions, and I need somebody to talk to. So I just decided, I'd put him on Snapchat, I'd put him on Twitter, whatever I could do to wake him up a little bit, put that smile back on his face. He's got some good humor back, so we just sort of started going from there."
For the baby-faced freshman, receiving jabs, usually in the form of personalized gifs, from this older transfer took some getting used to, but now it's just old hat.
"I mean that's Jake, he just come out of nowhere with something every day, just trying to crack on me, so we just go at it everyday."
And that is where the real fun began.
A WORTHY COMPETITOR 
Brandon Powell overall is a quiet guy. Young, still trying to learn his place with the team, he doesn't showboat or make outlandish gestures, especially in front of the media. When asked about a subject, the 5'9", 184 lb. Deerfield Beach native will answer honestly and crisply, never using five words when four will do.
But if you ask him about McGee, and trying to best his "elder" at his own game, that is when Brandon Powell laughs a little more, talks a little louder and transforms right in front of your eyes into the competitor that immediately caught the eye of Florida Gators head coach Jim McElwain.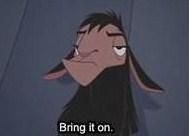 "He's a sixth year so he's like a grandpa", Brandon says of Jake, "and we always make jokes of him because of that and that's where this all started, started telling him how old he was and he always used to pick on my height and say he was my dad so that's where it all started."
Standing at 6'6", McGee is nine inches taller than his teammate, but Powell is also 65 pounds lighter than Jake's 249, and as a former running back, Brandon is ready to take McGee's online competition and locker room teasing to the field any time.
"Oh yea I'll definitely beat him in a 40."
A WINNING COMPETITION 
If this competition does transfer to the field, with each trying to one up the other a bit, the product could be ten fold for Florida Gators football fans. Although McElwain's new offensive scheme has yet to be seen played out in Ben Hill Griffin Stadium yet, many pundits and experts believe that Powell and McGee will both be key cogs to the whole operation, with one even recently telling GatorCountry.com, "Jake McGee could very well be Florida's leading receiver at the end of the season."
It's very possible. McGee transferred to Gainesville from the University of Virginia and was just a wisp in the Swamps wind before suffering a season ending injury in the Gators 2014 season opener. While at Virginia, he lead the Cavaliers in 2013 in receptions with 43 for 395 yards and 61% of those were for a first down or touchdown (or both).
Powell, while recognized as a running back his freshman year, actually split his touches pretty evenly. He finished the season with 16 rushing plays versus 15 receiving. On the ground he had 70 yards (avg. 4.4) for one touchdown. In the air, he finished with 147 yards (avg. 9.8) and another touchdown.
During the spring, McElwain and company liked what they saw from Powell as a receiver and made the move permanent to that position. Further solidifying the potential they see in the sophomore, the coaching staff elected to have Powell as one of the three players who represented Florida Gators football at the annual SEC Media Days, an honor in and of itself.
Brandon Powell Excited for Florida Gators Football Future 
So together on the field, this friendly rivalry between the two could be very beneficial for the Florida football program.
For now though it's regulated to the summer camp locker room, where lockers have been reassigned (Powell's admits he's slightly upset that he's not next to McGee anymore) and to social media, where McGee is learning to concede. He's taught his young subject well, and now the teacher has become the student.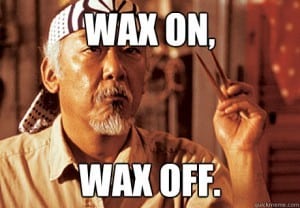 For Powell, his success is not a big deal, brushing it off by saying "its just something to have fun, we don't have nothing else to do so it's just something to have fun."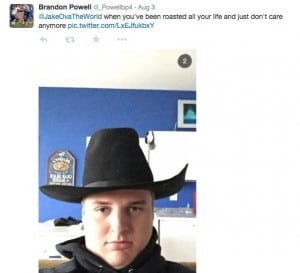 But for McGee, defeat is bittersweet.
"He's been getting a lot better on twitter, so I've got to step up my game a little bit," McGee begrudgingly admits.
"He pulled out some old photos of me that were good finds for him, so I had to give him a win on that last one which I don't do often."
Not to say an actual score is kept, because McGee feels that would be pointless since, "I like to say I win all the time, but I gave him [this last] win."
Win, lose or draw, Jake McGee succeeded in his original task; he woke up his neighbor enough to smile in the morning and poked the fires in Brandon Powell's competitive spirit enough to create a rivalry which can only benefit the Florida Gators.