This week has brought some great sadness in my life and some great happiness; and trying to balance the both was tough.
This week, my thoughts of the week, will venture into the more personal side of my life.
I appreciate you reading. Enjoy!
Rest Peacefully, David J. Mears, Jr.
On June 29th, I lost a mentor, a role model, a friend – my grandfather. After battling health issues over the past year, he lost his battle on this earth and went to a higher place.
I remember him telling me Albert Einstein's quote many years ago and it stuck with me, "Only a life lived for others is a life worthwhile", and boy, did he live a life – a life worth emulating; one full of sacrifice, hard-work, and generosity.
I will be forever grateful for his leadership, wisdom, and friendship during the last 26 years. I couldn't have asked for more. He helped mold me into the man I am and want to be. His life will carry on with me forever.
He was an American born simple man with a southern drawl. He walked the walk and talked the talk.
Happy Birthday, America!
We live in the greatest country on Earth; and there is no doubt about it. While partisan political bickering is causing a wealth of issues of their own, I think it is easy to take for granted the wonderful country that we live in. We are allowed, and encouraged, to freely speak our minds, protest injustices, debate with others, and to help constantly shape this great nation.
Sure, we will disagree with each other and, sure, we may dislike certain things about America or about the direction of the country at any particular time, but that is what helps make America great. One that each and every day we should be proud to live in and we should hope to carry on the tradition each day.
The greatest thing about America is the opportunity to enact change and fight for your beliefs – do it and do it every day.
Thank you to the forefathers that had a grand vision of America. Thank you to each solider that has paid the ultimate sacrifice. Thank you to each American that has helped shape our great country.
Happy 238th Birthday United States of America – you are pretty great.
Obligatory Soccer Thoughts
Everybody has thoughts on soccer, err futbol, right now. Everybody has offered their opinion from Ann Coulter to Keith Olbermann to Dan Shaughnessy and they all have offered their thoughts, opinions, and have used facts and figures to pound their thoughts down your throats.
So here are my thoughts, if you care.
It is my belief that US Men's Soccer is popular during the World Cup because America is an underdog. In almost all international competitions, America is the favorite, be it the Summer Olympics, Winter Olympics, FIBA, World Baseball Classic, or nearly any other international sporting competition – you expect America to win, and win big. In soccer, you don't and people rallied behind it. I have never seen more excitement for a team that went 1-2-1 in competition, even going more than 215 minutes without a goal, but hey, because we advanced out of the "Group of Death" it was exciting.
Soccer will grow more in America, if we stop acting like the rest of the world. Keith Olbermann mentioned it in his monologue, but stop with the scarves, stop with the European pronunciations and synonyms of words that Americans don't use, stop with the imitation of European football team names (i.e. FC Dallas, Real Salt Lake), stop with the elitism, and make the game America's game. We do basketball differently, and hockey, baseball, golf and other sports – there is no reason why America cannot adopt its own soccer, not futbol, culture.
Just because I do not enjoy watching soccer outside of Team USA during the World Cup, does not mean I don't appreciate the game and the quality of athlete that plays, and I don't need to be told, "I don't understand the game."
I firmly believe that American players need to play in Europe and not in the MLS, if we truly want to develop the best players. The best players are in Europe, play against them, not the MLS players, which is like the Double-A of professional soccer.
I think it is awesome that America rallied together to root on this team – setting TV viewership records, breaking merchandise records, and seemingly creating a fervor that has never existed in America ever during a World Cup. Hopefully, they can use this energy toward causes they believe in and helping the world when soccer is not going on.
Fury Over Aaron Hernandez Calendar Month Silly
The brouhaha over the Florida Gators 2014 calendar featuring Aaron Hernandez representing the month of July is silly, similarly the New England Patriots calendar featuring Aaron Hernandez in their 2014 calendar is the same bit silly.
Of course, what Aaron Hernandez is accused of is horrible and he should not be featured and the calendar company has already accepted the blame. We, of course, learned that the calendar is made through a licensing company not through UF or the New England Patriots marketing departments.
The calendar was approved for production in the spring of 2013, well before Hernandez was convicted, by the production company and signed off by the UF/New England Patriots marketing departments. They were then put into production and the matter was over. No one could have expected that this matter would have unraveled the way that it did and since he was arrested in June of 2013, the calendar was already printed and likely sitting in warehouses – since the calendar started in August 2013.
Was there a huge mistake? Absolutely. Is it funny to poke fun at Florida because of it? Maybe – especially, if you don't like UF. Is it anything more than a mistake? No.
What now? Florida has apologized. Turner Licensing has apologized. And the matter should now be resolved.
Florida has done everything that it can to remove the history of Aaron Hernandez from its annals and that is all you can ask Florida to do.
It should have never been more than an internet meme, and it is certainly not a newsworthy story.
ESPN Names Billy Donovan Best College Basketball Coach In America
Duh.
Must Read Articles of the Week
Picture of the Week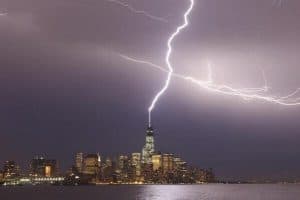 Song of the Week
In honor of America's Independence Day, it only makes sense to pick a song about America. Sure, I could have picked Lee Greenwood, Bruce Springsteen, Toby Keith and others, but I chose one a bit different.
What makes America great is the search for the "American Dream" and finding out what makes you happy.
The lyrics in this song are some of the greatest lyrics in music, in my opinion, and a worth while song of the week.
https://www.youtube.com/watch?v=ZO3gWIGzH3A