I am fortunate to be in Scottsdale, AZ this week as I celebrate with a group of friends – like I do every year at a different location. During this week of relaxation, I was able to come up with a few ideas on a few things that are happening in our world right now.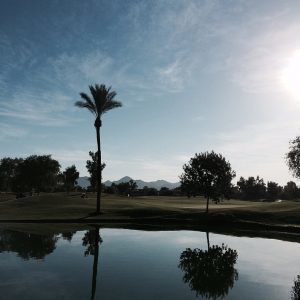 You may agree, or disagree, but that's good. I love debate. I love different opinions. And I love that you take the time to opine on my comments – it means a lot.
Here are a few thoughts for this week — sorry there are not as many as usual, as my thoughts are on breaking 90 on the golf course!
Clemson Jealousy?
When Tampa, Fla. running back/wide receiver Ray-Ray McCloud announced that he was committing to Clemson the flood gates opened up and immediately everyone was claiming that Clemson was "cheating", that they had a "money truck", and named just about every other ridiculous scenario regarding why McCloud would commit to Clemson.
Now, if I didn't know any better, I would guess that this group of fans is jealous of Clemson and their ability to recruit the Florida area – particularly the Tampa Bay area.
Over the past few years, Clemson has secured commitments from C.J. Spiller, Artavis Scott, Sammy Watkins, Ray-Ray McCloud, Deon Cain and others. Quite a haul from the state of Florida, but lets be clear – it has nothing to do with Clemson cheating, as much as it has to do with the fact that Clemson is pretty damn good at recruiting.
Over the past six years, Clemson has ranked, according to Rivals.com, 2nd (2010), 8th (2011), 14th (2012), 14th (2013), 13th (2014), and is currently ranked 2nd in their rankings. All in all, for a team in lowly South Carolina that is pretty daggone good.
Their poaching of talent is not just in Florida, you can look at Deshaun Watson from Georgia, Dorian O'Daniel from Maryland, Tahj Boyd from Virginia, Zac Brooks from Arkansas, D.J. Howard from Alabama, and so on, as examples of Clemson really going into the backyards of major programs and getting talent.
Sure it seems like Florida gets hurt the most, but the talent in Florida is far superior to nearly every state in the United States, so, of course, they are going to go into the talent honeypot and try to steal some talent.
Further, recently you have seen a lot of offensive players spurning Florida for Clemson for one main reason – their offensive production. Since 2012, Clemson has ranked 9th in total offense, whereas Florida has ranked 109th. If you are an offensive playmaker it is a no-brainer, until Florida can prove it can put an offense on the field.
Moreover, if you are a wide receiver, look at Jacoby Ford, Martavis Bryant, DeAndre Hopkins, Sammy Watkins, and Jaron Brown. Now compare that to the wide receivers Florida has put into the NFL recently? ::crickets::
All in all, stop accusing Clemson of cheating. They are not doing anything different than every other school in the country. Plus it is not all bad, Florida beat Clemson for DeMarcus Robinson and Jonathan Bullard – two potential All-SEC players.
Tone down the rhetoric and give them props for their ability to go into the backyard of Florida, Florida State and Miami and take talent – even though the outcome was not in the Gators' favor.
Gogo a No-no
On Tuesday, I traveled to Scottsdale, AZ for vacation. On my flight I wanted to hop on to the internet to get some work done and otherwise pass some time. When I launched my web browser "Gogo Internet" popped-up – perfect. I have used "Gogo" many times as I used to travel nearly 40 weeks a year.
To my astonishment, I noticed that Gogo raised their prices drastically. Did you know that it now costs $7.50 for 30 minutes of internet, $15.00 for 90 minutes, and $30.00 for an all-day pass.
You kidding? When you have a monopoly on services, I understand you determine your own prices, but that is absurd price and a drastic increase from just a few years ago – at least a 50% increase.
How Many Chances for Jameis?
Jameis Winston again finds himself at the forefront of another scandal – this time, reports uncover, he was arrested in 2012 for shooting a BB gun that caused damage to an apartment complex.
Obviously, FSU knew about the situation, as did the coaching staff. No outward punishment was ever given.
When Jameis allegedly raped a student – no outward punishment was given.
When Jameis stole crab legs, blatantly, a very small minor punishment was given, but not anything worth writing home about.
Winston caused $4,200 worth of damage, but they never pressed charges? Why? Because of who he is?
I am tired of Winston being given a free pass. I am tired of everyone telling us that these are small, isolated incidents. And I am tired of hearing that this is just a journalist looking for a story.
Enough is enough.
Must Read Articles of the Week
Song of the Week
Justin Moore is one of my favorite artists – I enjoy nearly everything he does. He has good range, good lyrics, and is a good musician.
Enter Justin Moore stepping out of his comfort zone a bit for a cover of a tough song by Mötley Crüe, "Home Sweet Home".
I think he did a pretty good, what do you think?
https://www.youtube.com/watch?v=EJnidPoNP70
For more Thoughts of the Week and Florida Gators news from Daniel Thomson join Gator Country.