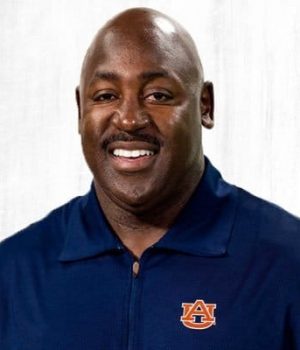 The Florida Gators added Wesley McGriff to the football staff as the new cornerbacks coach, sources confirmed the hire first reported by FootballScoop.
Head coach Dan Mullen hired McGriff after parting ways with secondary coaches Torrian Gray and Ron English.
McGriff comes to Florida following a two-year stint as defensive backs coach and co-defensive coordinator for the Auburn Tigers.
Auburn ranked third in the SEC in passing defense in 2020, allowing 237.8 yards through the air per game. The Tigers were just ahead of the Gators at sixth in the conference in total defense.
Last season, McGriff successfully converted wide receiver Noah Igbinoghene into a corner back and eventually a first-round pick of the Miami Dolphins in the NFL Draft.
McGriff also coached at Auburn in 2016. He returned to the Tigers after being let go from his position as defensive coordinator at Ole Miss. He was promoted to associate head coach of the Rebels in 2017.
As Auburn's secondary coach and co-defensive coordinator in 2016, he took the Tigers' defense from the bottom of the pack in the conference to top-3 in scoring defense, rushing defense and third-down conversion defense.
McGriff stepped up to the NFL for three seasons as a defensive backs coach for the New Orleans Saints from 2013-15. The Saints ranked second in the league in passing defense, allowing just 194.1 yards per game in McGriff's first season.
He has ample SEC coaching experience, with stints at Kentucky and Vanderbilt as well.
McGriff is a strong addition to Florida's staff as a recruiter, particularly in South Florida. He spent four seasons coaching at Miami before going to Vandy.
McGriff was commissioned as a second lieutenant in the U.S. Army in 1990 and was a member of the Army Reserves until 2001.
Gator Country was the first to report that the Gators were close to making the hire of McGriff.