Florida's 36-17 loss at the hands to the Missouri Tigers was the Gators' worst defensive performance so far this season. Compounding an already thin defensive front thanks to the loss of defensive tackle Dominique Easley, was the Saturday morning announcement that both linebacker Ronald Powell and tackle Damien Jacobs would also miss the game. That didn't help a defense that gave up 500 total yards to Missouri, 295 of them coming from the arm of freshman quarterback Maty Mauk, who was making the first start of his college career. Mauk got to work early, and started the game in a big way.
Series No. 1: two plays, 76 yards, :22 time elapsed Missouri TD.
The Tigers came out swinging on the first play of the game and landed a haymaker on Florida's defense with a 41-yard completion from Mauk to L'Damian Washington.
Part of the problem was that Florida cornerback Vernon Hargreaves mistimed his jump.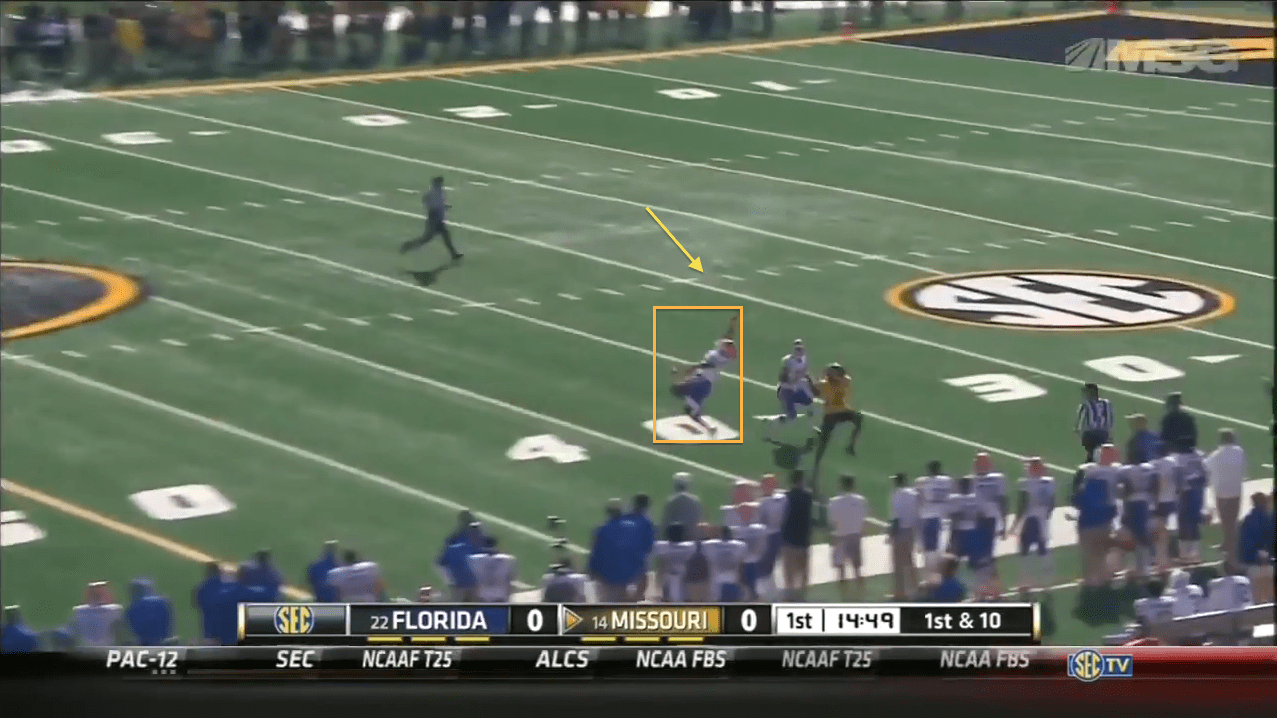 The other was the 15 yards that got tacked on when safety Cody Riggs was flagged for targeting on Washington.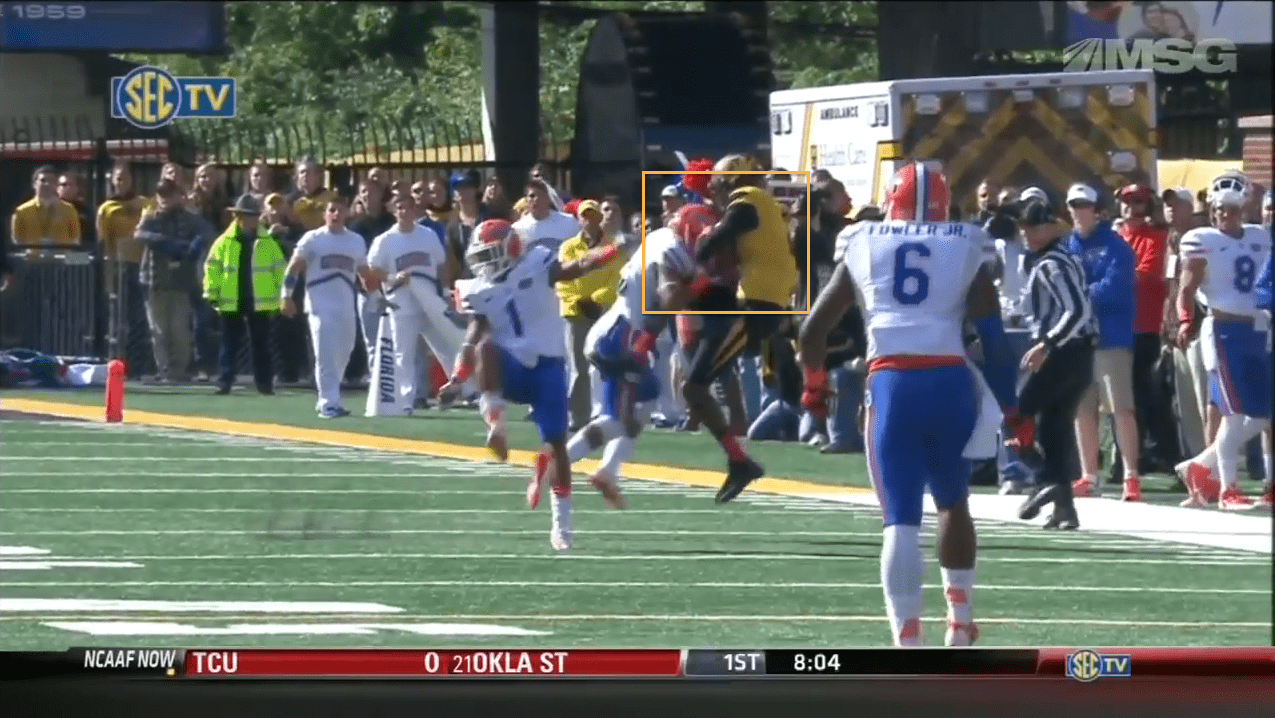 Some think it's a questionable hit, but Riggs led with the crown of his head into Washington's neck. The play was reviewed, and Riggs was still tossed from the game, an inauspicious start for Florida, then things got worse.
The next play, Mauk found slot receiver Bud Sasser on a corner route in the end zone for a touchdown that quickly put the Tigers up 7-0.
The aggressive play calling to start the game was a brilliant move by Missouri's offensive coaching staff against a Florida defense that has started slow in many of the games they have played this season.
Series grade (F): I don't have a grade bad enough to give to what was an unmitigated disaster in the beginning of the game.
Series No. 2: five plays, 10 yards, 1:38 time elapsed.
Florida made a subtle adjustment on this drive by bringing blitz pressure on third and four, a surprise for Missouri since it wasn't an obvious passing situation.
The Gators show a front with five potential pass rushers.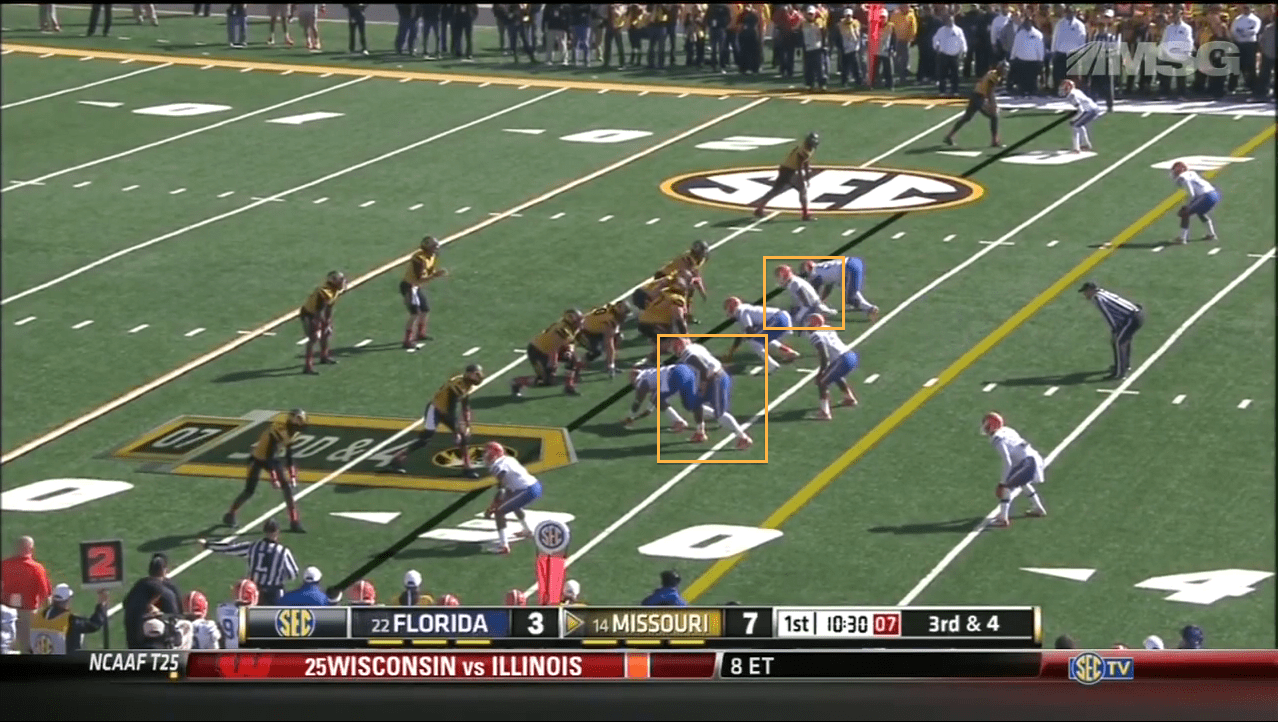 The two linebackers walked up a bit too early and tipped their hand, allowing for Missouri's offensive line to call out a protection adjustment
Look closely and you'll see the center pointing out Florida's linebackers, adjusting the protection scheme.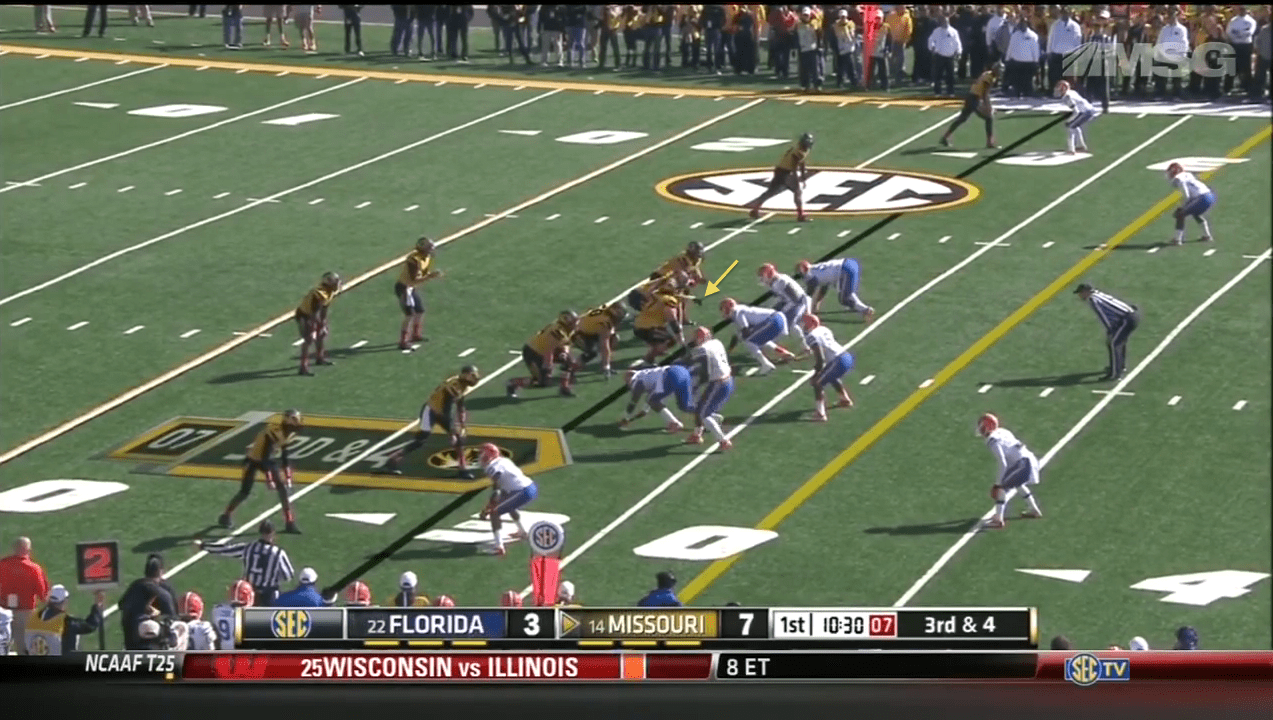 It was blocked well and Florida defensive back Brian Poole made an aggressive play on the ball to break up the pass. It was a bit too aggressive though because Poole was flagged for pass interference for making contact with the receiver just a bit too early.
Two plays later, Florida brought pressure again, only this time it was a bit more exotic with a linebacker coming off the edge.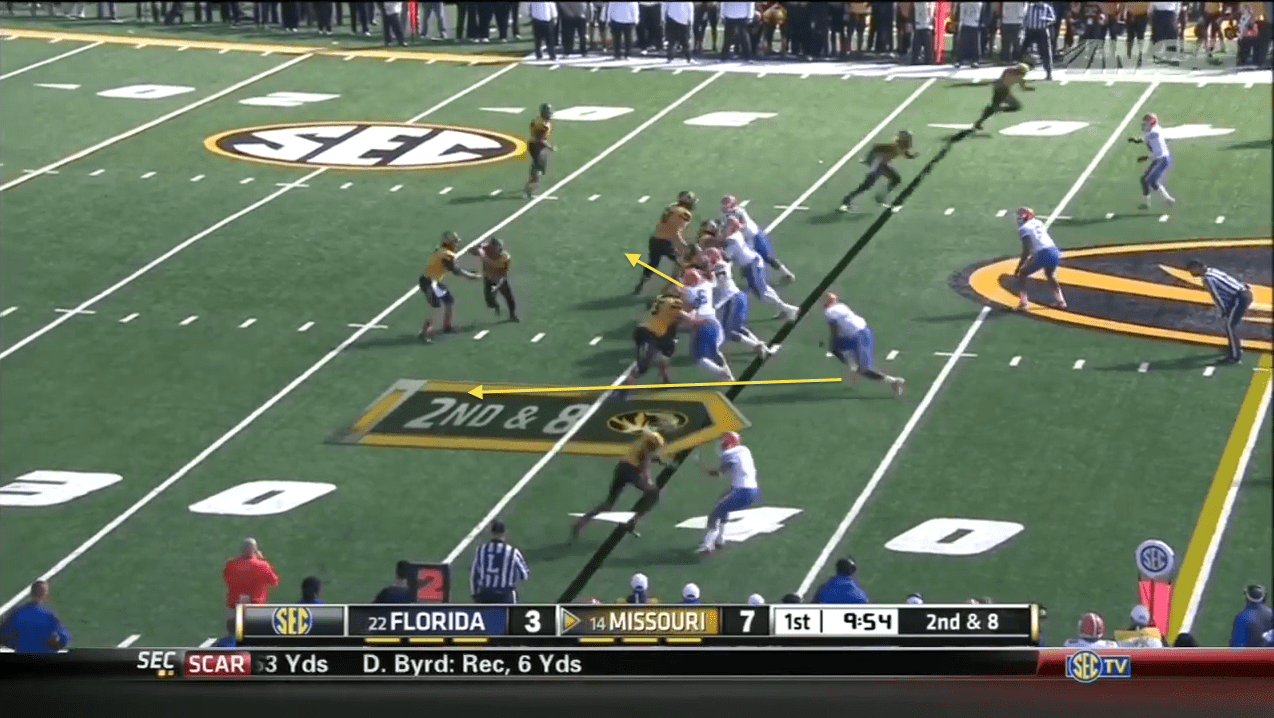 The blitz works. You see can see Mauk hit as he throws, almost causing an interception.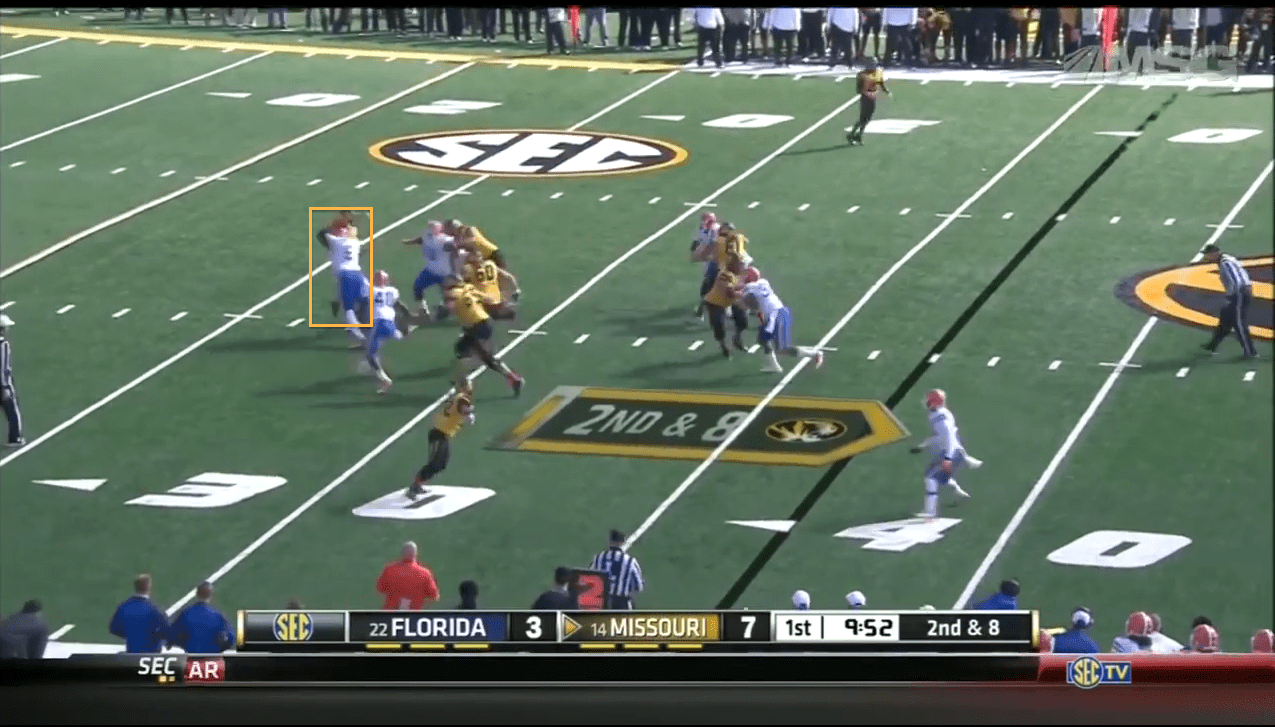 Series grade (B): The Tigers ended up punting, but the pass interference penalty could have been a killer if Missouri could have put a drive together. Bringing more blitzers than the Tigers could block was a good adjustment to make to fluster a freshman quarterback.
Series No. 3: five plays, eight yards, 2:23 time elapsed.
On first down, a Florida defensive lineman got a good jump and forced the play out to the sideline for only a three-yard gain.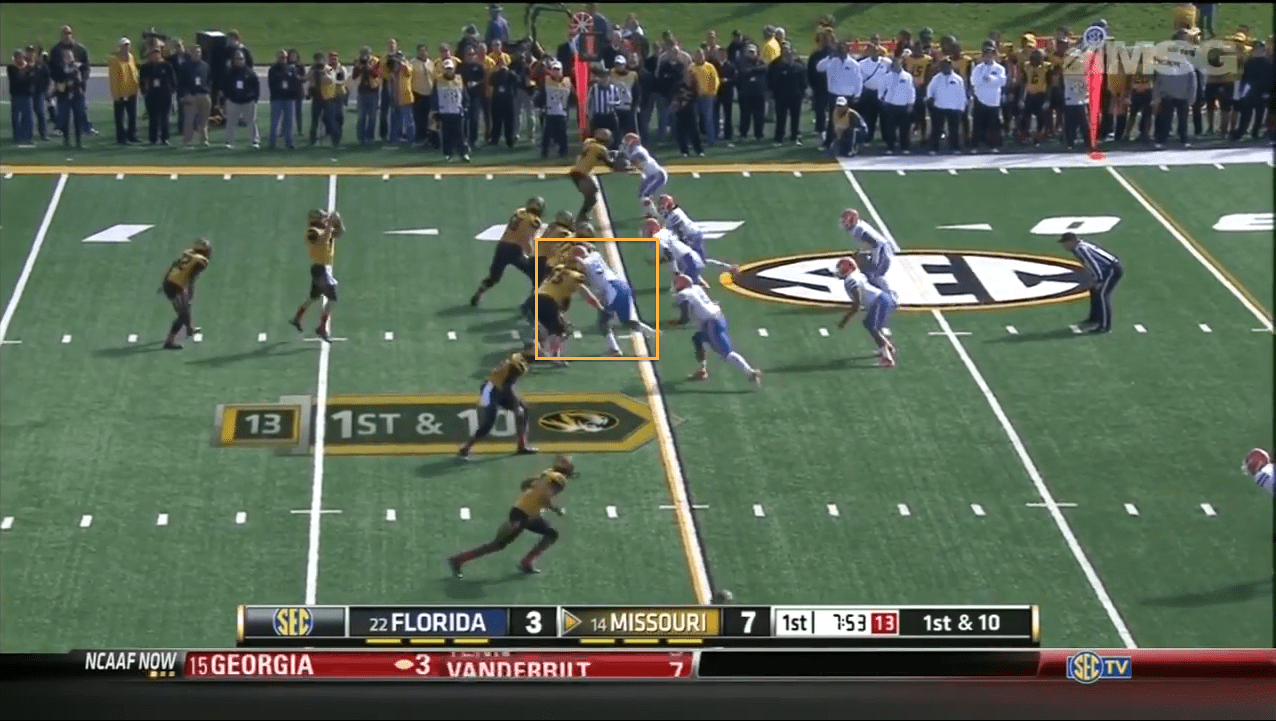 Two plays later, Missouri ran a speed option. By design, Florida BUCK end Dante Fowler  was left unblocked. If Fowler jumps Mauk, the quarterback pitches to the running back. If Fowler goes for the running back, then Mauk keeps so in theory, Fowler is "blocked" by the design of the play. Despite all that, leaving Dante Fowler unblocked is still not very smart.
As the play unfolds, Fowler jumps into Mauk's lap as Mauk is pitching and the ball squirts loose.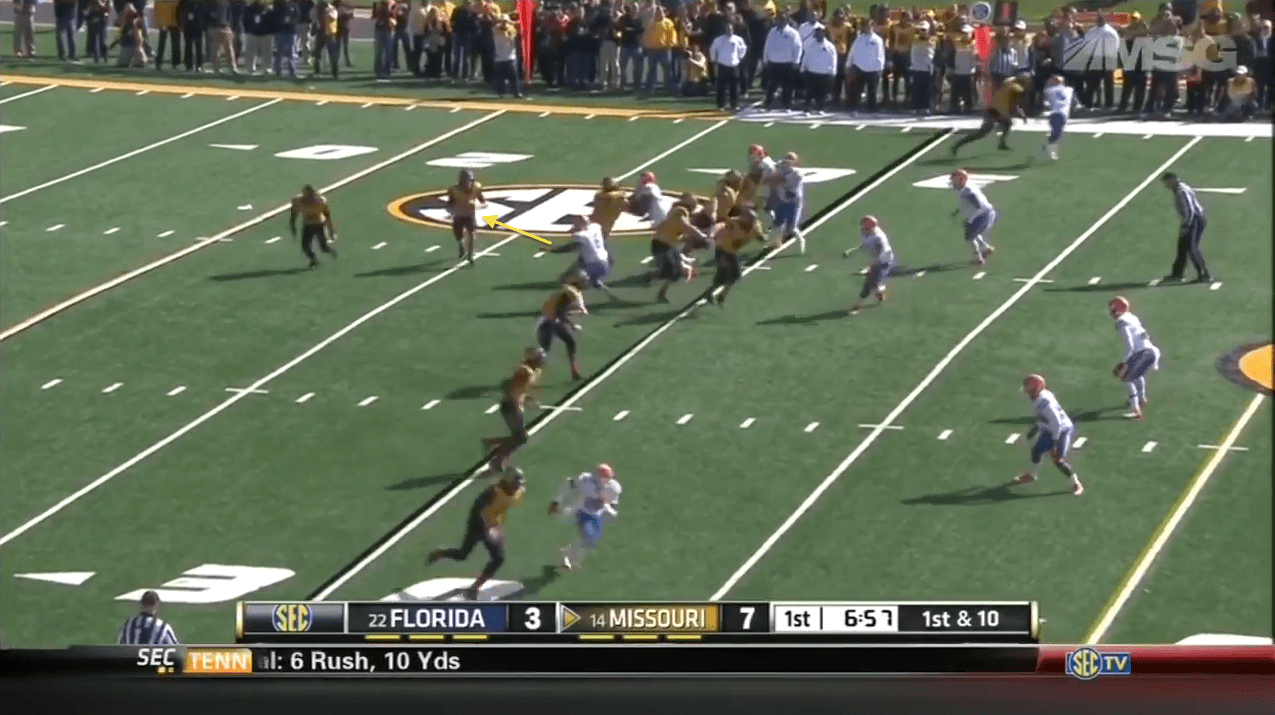 Fowler made a very athletic play on a strip/sack/fumble, and although Missouri recovered its chances of any more progress on the drive were severely stunted as the play lost 13 yards.
Series grade (A): The forced fumble put the Tigers behind the chains with a second and 23. That's never a place you want to be against Florida.
Series No. 4: six plays, 21 yards, 2:11 time elapsed, Missouri field goal..
After Tyler Murphy threw an interception, Missouri began with great field position on the Florida 46. On first down, defensive lineman Bryan Cox Jr. was unable to get any push off the edge to divert the play back inside.
A good block by Missouri's tight end allowed this play get outside and the Tigers gained seven yards.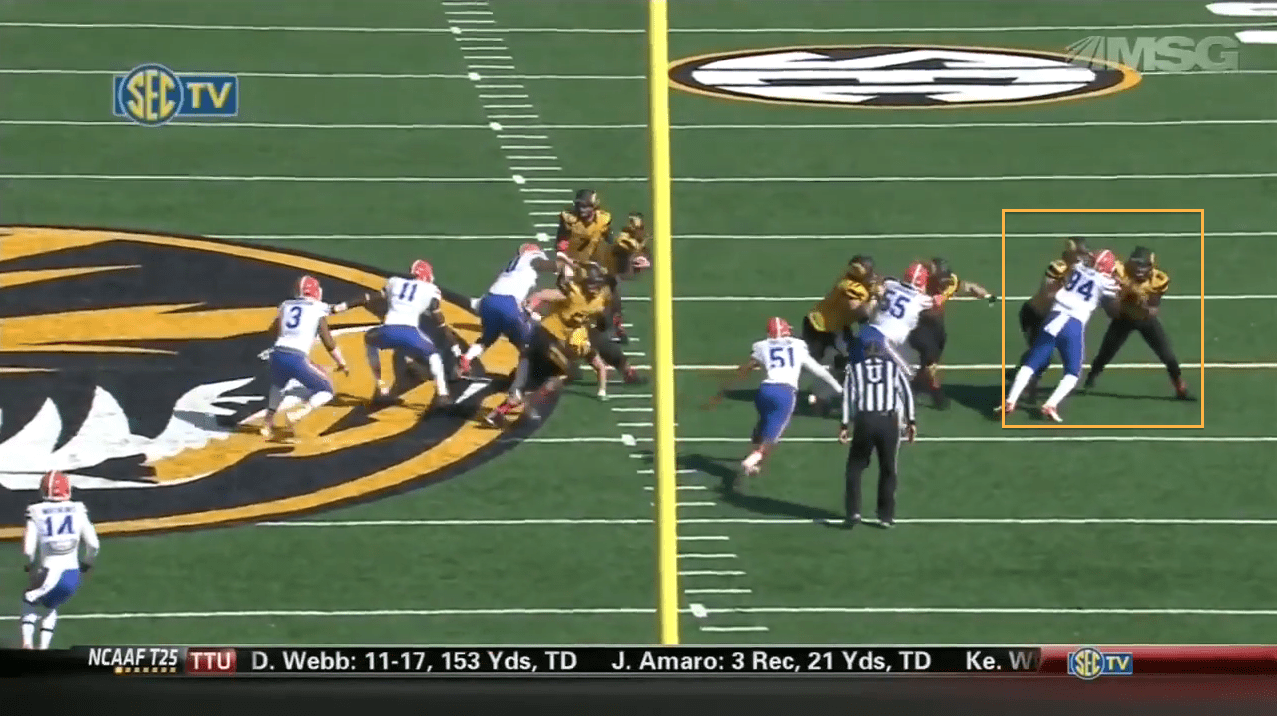 Three plays later, Florida cornerback Marcus Roberson saved a touchdown with one of the best plays in coverage Florida has had all season.
As you see, Roberson leaps high to get a fingertip on the ball to break up the pass.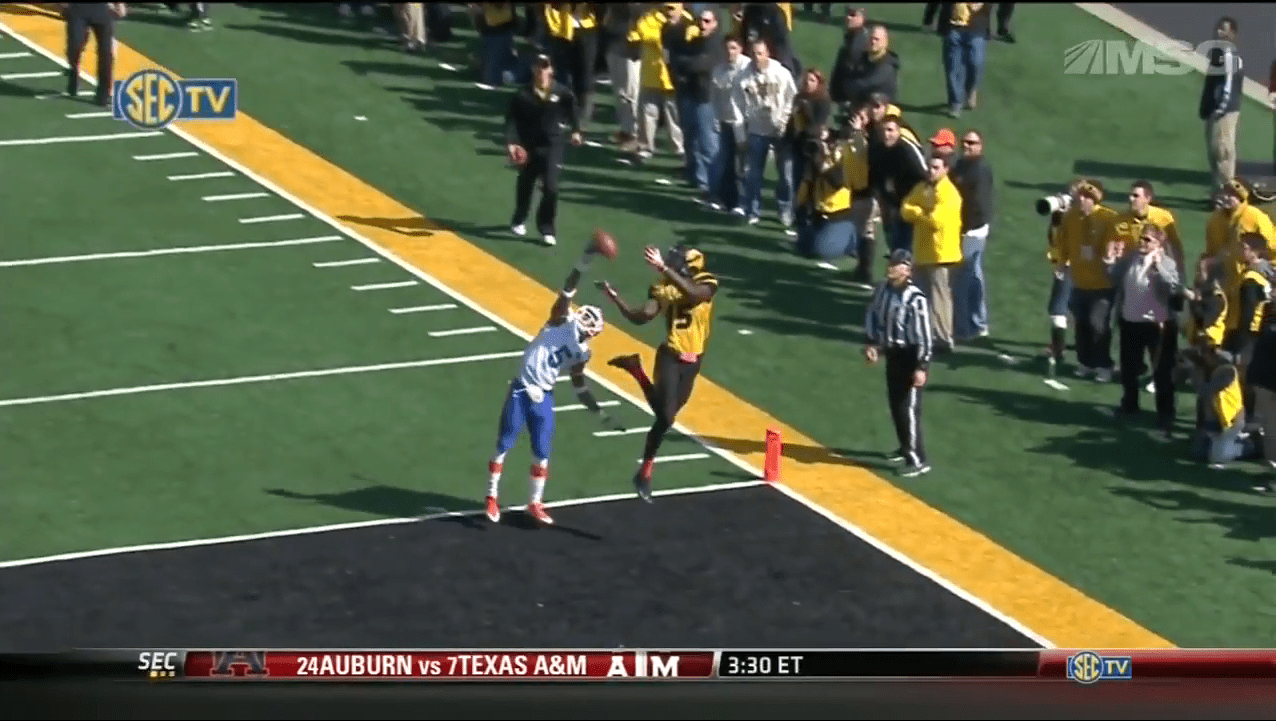 Given the context of the situation, if this pass had been completed, Florida would have been down 14-3 early in the first quarter. The fact that the defense got out of this series only giving up a field goal after stopping Missouri on the next play (third and 2) is a win as far as I'm concerned.
Series grade (A): Fine pass coverage saves this drive and keeps the Missouri lead at one score early in the game.
First Quarter grade (B): After this contest starts out as bad as it possibly could, Florida's defense settled in, made some adjustments and held their own for the most part.
Images taken from SEC football game video.