The wait is over for Penn State transfer Justin Shorter. The receiver posted a picture on his Instagram story declaring that he had received his transfer exemption and will be eligible to play for the Florida Gators in 2020.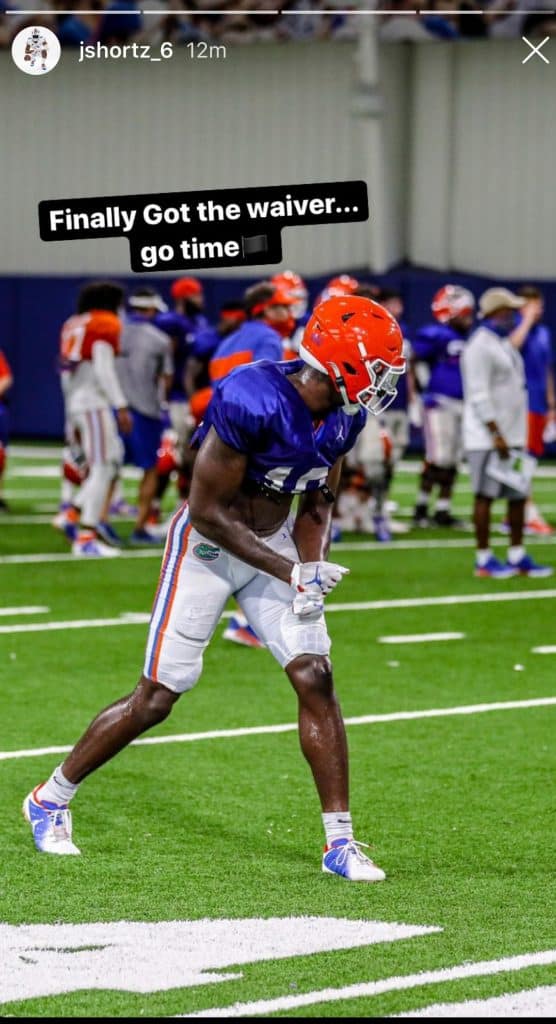 Shorter announced that he would transfer away from Happy Valley. The No. 1 rated high school receiver in the 2018 class never really found his footing with Penn State. He didn't have many opportunities. In two seasons he caught just 15 passes for 157 yards and no touchdowns. Part of that can be drawn to inconsistency with the coaching staff. Shorter was recruited by one receiver coach and then played for two others during his tenure with the Nittany Lions. Looking at Florida's staff and seeing Billy Gonzales' loyalty to Dan Mullen was a huge selling point for the Gators.
Shorter is a huge target at 6-4, 226-pound receiver has all the tools to make an immediate impact within the Gators' system. Florida has shown that they want to spread the ball around and the addition of Shorter to the receiving room should ensure the Gators' receiving room doesn't fall off even after having four players leave via the NFL Draft last year.
"You have a veteran guy like Justin Shorter doing an unbelievable job," Mullen said. "He was there kind of leading the way. It was great for him, great adjustment for him being an older, veteran guy getting in there while those guys were gone and really showed what he can do."
Shorter is one of three transfers that were seeking immediate eligibility for 2020. Shorter and running back Lorenzo Lingard have both received their waivers, while receiver Jordan Pouncey continues to wait.