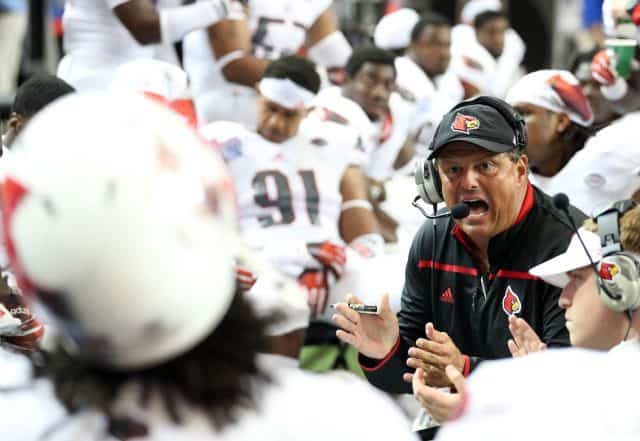 When you think of the Florida Gators from 1990 to 2009, you think offense. You think high powered high-offense and lots of points.
When you think of the Gators from 2010 to present, you think defense. You think dynamic defensive backs and a defense, which despite the lack of offense on the opposing side of the ball, seldom backed down and helped the Gators win a lot of games they may not have otherwise won.
Since 2010, the Florida Gators have had defensive coordinators that now lead as head coaches the Atlanta Falcons, University of Maryland Terrapins, Temple University Owls and one coordinates the defense at the University of Central Florida. Those defenses have averaged 11th in the country over the past eight seasons – an expectation at the University of Florida.
It is safe to say, it is a job that is highly coveted; highly respected; and highly demanding.
The newest coach to take over the Florida Gators defensive leadership role is Todd Grantham – a name familiar with to many Gators fans as the former defensive coordinator for the University of Georgia from 2010-2013 (3-1 against the Gators) and famous for giving Chas Henry a choke sign as he lined up for the game-winning kick in the 2010 Florida-Georgia game.
Whether, you've forgiven him or not for that play, or whether you think his 3-4 defense will work in Gainesville, he is now the new Florida defensive coordinator – and it is time to look at the numbers that have defined his career.
During his time at Georgia, Grantham took the 38th ranked total defense in 2009 (the year before he arrived) to 23rd in his first season and 5th in his second season.
In 2011, Georgia ranked 11th in rushing defense and 10th in passing defense, the only time they've been ranked in the top-11 in between 2008 – 2017.
Grantham's defenses have ranked in the top-25 in rush defense over the last three seasons – one of only seven defensive coordinators to do that in the country.
Grantham helped Mississippi State improve 100 rankings in total defense (110th to 10th) in his first season at Mississippi State.
Of the 37 statistics that I track, Mississippi State is ranked in the top-10 in 12 of them (percentage of opponent plays resulting in a touchdown or first down (6th); defensive touchdowns scored (7th); offensive plays allowed (1st); opponent fourth down conversion percentage (3rd); passing attempts allowed (3rd); passing completions allowed (4th); passing first downs allowed (1st); rushing first downs allowed (6th); sacks per opponent pass attempt (6th); safeties (3rd); total first downs allowed (1st); total yards allowed (10th)). And rank in the top-25 in 22 of the 37 categories.
Mississippi State allowed 1560 yards less passing in 2017 than 2016 and 2,344 total yards less than 2016.
Mississippi State averaged 1.8 yards fewer yards per play allowed in 2017 than 2016.