Let's face it. This weekend is all about the party. I mean, we're playing a team who hasn't beat us since 1986 so it's not like it's about football.
Aw, poor Wildcats. Maybe Kentucky should change their fight song to Sheldon Cooper's "Soft Kitty".
Gentlemen, let's keep the comments marginally clean but trust I am prepared for the forthcoming onslaught of Penny pokes.
For Southerners, hearing the word "Kentucky" elicits a Pavlovian response. Our mouths instantly start watering for good bourbon and fried chicken.
While I'm all about Girl Power, I can't take The Bourbster straight up or over ice so here's a Bourbon recipe that's pretty darned delish and won't set your throat on fire: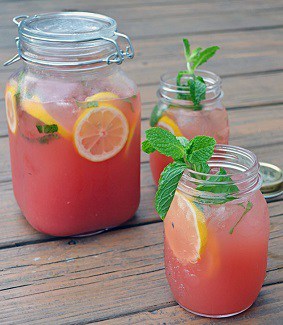 THE PINKBERRY
1/2 liter dried strawberry-infused Kentucky bourbon
1 12 ounce can frozen pink lemonade, defrosted, no water added
3 12 ounce cans ginger ale
Combine ingredients in 1/2 gallon glass pitcher and stir.
Add 10-12 lemon wheel slices and 10-12 hulled and sliced fresh strawberries.
Let sit about 30 minutes.
Serve over ice and garnish with 1/2 strawberry and sprig of mint.
As for fried chicken, unless you're fryin' up mama's recipe at home there are precious few places in Gainesville to procure outstanding versions of this traditional Southern delectable.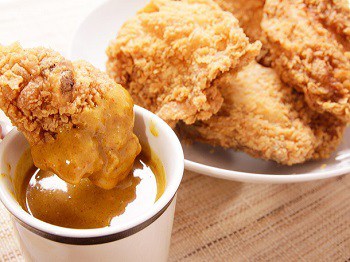 My top pick in town is the Publix Deli.
Their hand-battered chicken is some crazily crunchy, spiced just-so fantasticness which can only be made better by the laying on of honey.
This Southern way of eating fried chicken is very much like the laying on of hands.
It'll cure what ails ya!
Tailgating
On Friday night Swamp Head Brewery is having their Football, well, Fridays. This party is da' bomb!
Upwards of 500 Florida Football faithfuls come out to get great locally brewed micro beers, trade personal war stories of the work week and lay down a lil bit o' cash on the weekend's game.
Remember earlier I mentioned Girl Power? Don't forget this year's Swamp Chomp! All proceeds from this lavish Gator-themed tailgate party go help support Girl's Place.
Swamp Chomp is Friday, September 26th, 2014. Tickets sell out quick and you don't want to miss this see and be seen soiree.
If anyone has tailgate events we should know about, please post in the Comments section below.
Things to do in Gainesville, FL
Yeah, so, about this…
Gainesville's a ghost town this weekend. It's a night game so I was looking for groovy daytime go-to's but I got bupkis.
There's always the Santa Fe Teaching Zoo and the annual Walking Tour of the Duckpond Neighborhood but other than that – zilcho.
For this weekend I suggest you stroll the lovely streets of mid-town, smile at a stranger or two and do some good ol' fashioned tailgate crashing!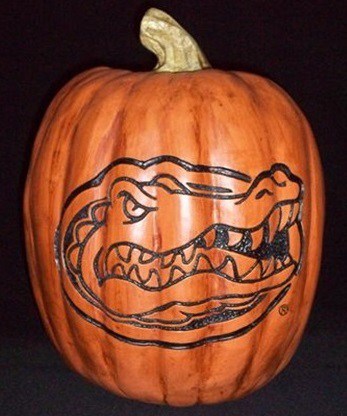 This boring lull in Gainesville is what we call "The Nightmare Before Halloween".
However, fear not.
My favorite time of the year is Fall and my favorite holiday is, indeed, All Hallows' Eve.
Since it's all about me, a whole October Walkabout is on the way and I've got BIG surprises for you my pretties…
If you have suggestions for the Weekend Walkabout, please be sure to Contact Me.