For we're goin' to Alabama with our banjos iPads on our kneeesssss.
And you know what that means boys and girls!
It's another glorious weekend of "Hey, y'all" and football down here in the SEC.
We've played the Bamster before but there seem to be a lot more cans o' Whoop Ass flyin off the shelves this year – for the fans to open up on each other that is.
Lorda' mercy the Gator Country forums have been on FIWAH!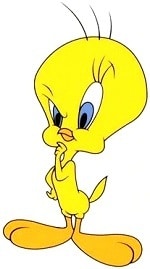 In case you missed it, the Florida vs Kentucky game had many fans saying, "I tawt I taw a wild tat."
At Gator Country, as P.D.'s Postulations and Scammell Straight Up so waxed, we might still be scratching our heads but we're keepin' the faith.
For those of us not schlepping to Bammy, but, rather, keeping our peepers glued to the glass – I've cleverly entitled this part…are you ready?
The Weekend WATCHabout
Yes. I know. Genius.
Because this weekend is gonna really heat things up for the Florida Gators, I'm going with recommendations that are spicy.
Staying home?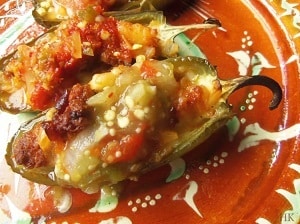 Chef Sonia Mendez Garcia over at the uber popular HispanicKitchen.com, pulled some hors d'oeuvres hocus pocus and conjured up these Grilled Shrimp Poppers with Chorizo & Bacon.
The boring name belies the BAM! that are these so I dubbed them the Hallelujapenos.
I made them for my Marine. He's such a great guy. He didn't complain when I over-cooked the jalapenos. If you're not experienced with grilling these tasty tubes of torridity be warned they go up like tinder when you least expect it.
OK. I was getting another beer and not being vigilant but still…
Another thing to stay on top of is the shrimp. I buy fresh, "locally" caught Mayport shrimp from Publix. They're hauled in off the coast of Jacksonville and I find that Publix gets better quality and size than does Northwest Seafood.
Anywahoo, you gotta watch how much you grill or boil the shrimp to start or by the time you put 'em in the poppers (hence, cooking them again) they'll turn into little pieces of rubber and that's no bueno.
Going out?
Gator's Dockside will be the college ball bonanza this Saturday. They've got the game playing on their ponderosa of plasmas.
My favorite manager is a righteous dude by the name of Hoss. He hipped me and the hubster to their 22 Minute Scooter Wings.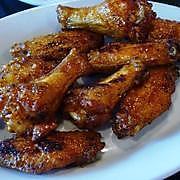 Extra crispy fried wings (no batter) dipped in their world famous Scooter Sauce (honey, garlic, hot sauce) then slapped on the grill till the honey is caramelized.
Dang.
I need a moment.
OK, back.
Win or lose, Swamphead's Big Nose on draft and all day 2 for 1's on E.V.E.R.Y.T.H.I.N.G behind the bar (except 4 drinks) make Gator's Dockside THE Weekend Watchabout winner for Florida vs Alabama, 2014.
Going to be in Bama?
Like the Gator Country Swamp Gas forums this past week, there's a great divide goin' down. Some fans will stay in Birmingham and others in Tuscaloosa so here's a bit of scoop on both burbs.
First, many thanks to the lovely Kassidy Hill. She's an Alabama alum and the epitome of Southern hospitality, charm and grace but don't let her "Yes, ma'am and no sir" fool you.
Like most Southern women, she's strong as an oak on the inside. Kassidy's also a heck of sports journalist so be sure to follow her on Twitter.
Kassidy was kind enough to offer some Walkabout wisdom for those hangin' Tuscaloose at the game:
Tuscaloosa Tailgating
Trite but true if you're going to tailgate at the Tide it's gotta be in The Quad.
According to Kassidy The Quad is a close second to legendary tailgating location, The Grove – largely considered the best tailgating in American college ball.
If you want a space you'll have to fight for it because Bama fans set up on Thurs and even they literally race to stake their claim on one of the coveted parcels of partying.
"One of the biggest things that blew me away at Florida is the tailgating is all spread out.
At Alabama, the majority of people going to the game are on The Quad and it's just this amazing experience of complete strangers shoving food, drinks and flags at you!
One thing's for sure, you don't walk out The Quad hungry. " said Kassidy.
Tuscaloosa Gameday Eats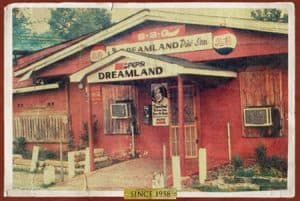 GC's beloved head moderator, GatorGrowl, and many GC forum members swear by Dreamland BBQ.
Started in 1958 by a fellow named 'Big Daddy', they've made the Forbes 50 Best list.
I was told you'll get ticketed for leaving the state without having dined there at least once so do the right thing.
Ms. Kassidy says the go-to breakfast place is Rama Jama's right at the stadium.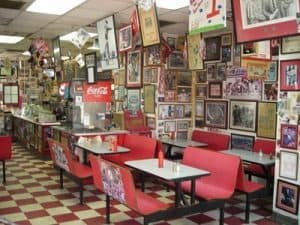 From her description it's breakfast gone buck wild! Pancakes as big as the plate, country ham that'll leave ya talkin' with a twang and Cat Head Biscuits.
Huh?
Like Chicken and Waffles, Cat Head Biscuits are one of the more delish secrets we Southerns squirrel away from the rest of the world. Cat Head Biscuits are so named because they're big as A. Cat Head or B. Catfish Heads. Either way they're colossal and Christin from the well known SpicySouthernKitchen.com has one of the best recipes I've seen.
Night Partying in Tuscaloosa
The Strip – It starts at the stadium and goes through Tuscaloosa's version of G'ville's midtown.
Like all "Strips" there are restaurants and clubs cocooning the streets where a zillion lifetime memories have been made.
Kassidy says everyone should experience The Houndstooth at least once in their life.
Now, looking at the pictures online this place doesn't look like much but it's ginormous and by all accounts their Alabama memorabilia is museum worthy. Additionally they've won tons of awards including Best College Sports Bar by Playboy Magazine and #1 College Sports Bar by Sports Illustrated On Campus.
On game days there can be upwards of one thousand people of all ages and, if you're not at the game, this is the place to order from their limited beer list but watch the game on one of their 40 plus TVs.
For the Birmingham Bound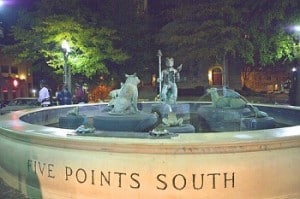 Forever in debt will I be to Mr. Louis Kilgore, founder of the Birminham Gator Club. Known as MrBeaks on the GC Forums, he rescued this article by sharing a TON of info regarding the city he clearly loves dearly, Birmingham, Alabama.
Because so many folks will be staying in the Birm and because it's such a large place, I thought it groovy to post links to the many suggested sup, scenery and celebration destinations Mr. Kilgore sent.
So get out those iPads and take a tour of The Magic City…
That wraps up Gator Country's Weekend Walk/Watchabout for Florida vs. Alabama. As always, please let me know any suggestions you have for this series. We're all in this together, right?
Have a great weekend and Go Gators!